No other way of putting this… we goofed!
There are 2 *slightly* different main sizes of Kenner Real Ghostbusters figures.  When we say *slightly* we mean it's so insignificant that you don't notice it at first glance.  The picture below is a Fright Features cardback on top of an Ecto Glow cardback.  You can barely see the edge of the Ecto Glow card, but it's there!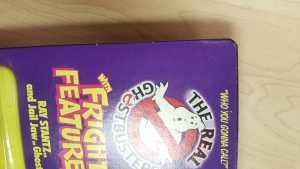 So, how did we goof?  We had the cases made to "Exact Fit" the slightly smaller size.  🙁
That means some of your RGB will fit perfectly and you will love them… and the others you'll cry a little inside just like we're doing.  So, what now??
Luckily, the "next size up" of cases we make (which is the TMNT2 size) makes a great alternative to the ones that don't fit quite right.  Check out this Ecto Glow shown in a TMNT2 size case.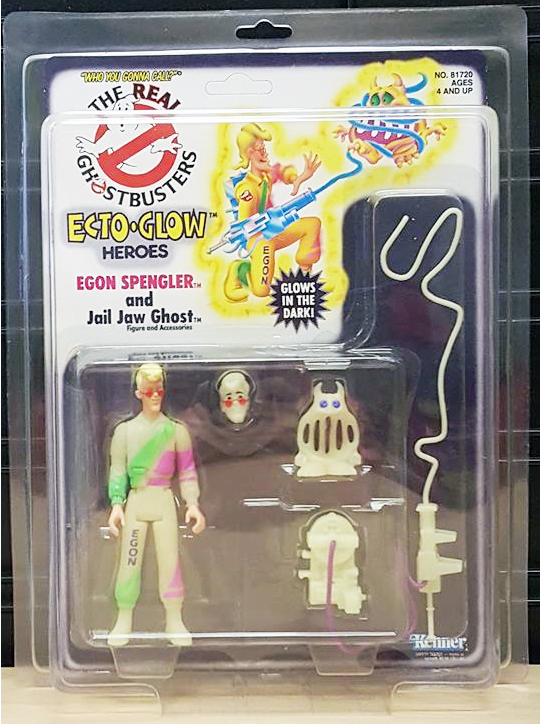 Does it fit exact?  No, but it gets the job done.  It fits "centered" which means the left and right edges are covered by the side lip on each side when the cardback is centered in the case.  Is this ideal?  No, but like we mentioned it gets the job done until we can work on a more permanent solution.  The good news is, when you case them all together and hang them up, you won't even notice the different size cases.  We put together a buying guide below.  We're still trying to fill in all the pieces so if you have any input on cardbacks we haven't listed or tried yet please message us and help us fill in the gaps!
UPDATE May 2020:  We are working on a new case RGB2 size that will corrects our "oops" where it's slightly bigger on all dimensions.  It should fit the ones we previously recommended for TMNT2 as well as Stay Puft and a few others including the new 2020 "Kenner" Ghostbusters reissues (which also seem to fit a bit too snug for comfort in the current RGB1 cases).  Keep following our Facebook page for announcements on your feed or just check here periodically.
RGB1 (discontinued) Exact Fit
RGB2 (coming soon)
Exact Fit
TMNT2 Fits Centered
TMNT1
No Case
Original Series 1 (not ghosts)
yes
yes
Original Series 2
yes
yes
Super Fright Features
yes
yes
Monsters
yes
yes
Ecto Glow
yes
yes
Fearsome Flush
yes
yes
Slimed Heroes
yes
yes
Mini-Shooters
yes
Bad to the Bone
Too Thick
Stay Puft
Too Wide
Green Ghost
yes
yes
Power Pack
yes
yes
Haunted Humans
yes
yes
Pull Speed Ahead
?
Brain Blaster
?
Finger Pop Friends
?
Green Ghost w/Proton Pack
yes
Fright Features
yes? (reports of "no" also)
yes
Screaming Heroes
yes
yes
Filmation Ghostbusters
yes? (some do)